My Holiday Decor: Part II
I hope everyone had a great weekend and that you're all getting in the holiday spirit! Today, I'm sharing Part II of my holiday decor. You can see Part I from last Friday here. I realized I didn't post my dining room last week with the rest of the photos, so it's getting a little special attention today. This is my only eating area in the house, except for the bar stools in my kitchen, so this room gets used every single day.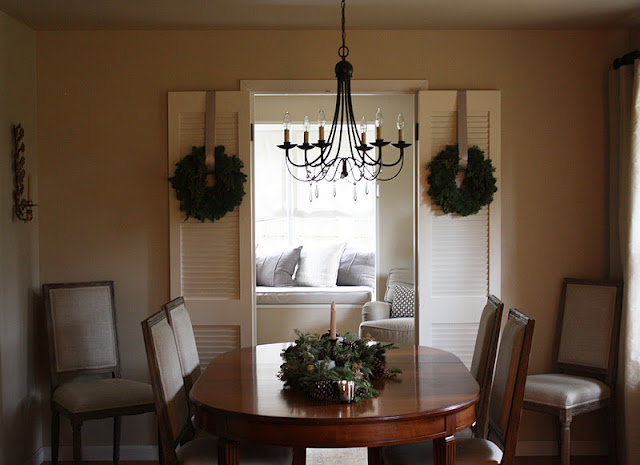 My centerpiece is two strands of garland put together. It's the only faux greenery I have, but was called for on my table which I inherited from my grandmother. I did not want sticky tree sap to ruin the table. I incorporated some vintage silver candlesticks, my new glassybaby's I bought for Thanksgiving as well as my mercury glass votives.
I hung two small fresh wreaths on the doors with a gorgeous silver silk ribbon.
I had a request to see my mantle with the stockings close up. We each have our first initial hung with our stockings. Santa needs to know these things.
My paperwhites are starting to bloom! So excited! These are in my office.
And, the smell is intoxicating!
Hope your week is off to a great start!